About Laboratory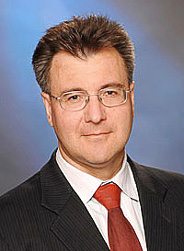 Head of laboratory:
Shveikin Vladimir Pavlovich
Dr. Sc. in engineering sciences
Phone: (343) 374-25-94
E-mail:

In 1988 an Impuls-G23 temporary research team was initiated in IES UB RAS to fulfill the project P-76 on Creating a System of Experimental and Precise Trial Equipment Intended for Making Stabilized Composite Superconductor Specimens; in 1995 the team was transformed into a Sector of System Simulation, and then, in 1998, into a Laboratory of System Simulation. Since the foundation of the Laboratory, its line of research has been the development of the mechanics of plastic deformation of heterogeneous and noncompact materials – composites, granulated and powder metal materials.
Lines of basic research:
• Developing the mechanics of plastic deformation of inhomogeneous materials with a regular structure;
• Developing a theory and foundation for the technology of severe deformation of fibrous composites aimed at creating materials with unique properties;
• Mathematical and computer simulation of the processes of impact and hydromechanical extrusion of composite blanks for the synthesis of novel materials.
Lines of applied research:
• Optimizing the technological systems for making fibrous composites of electrical applications;
• Developing trial technologies, instrumentation and tooling for making metal composites and products made of them.