About Laboratory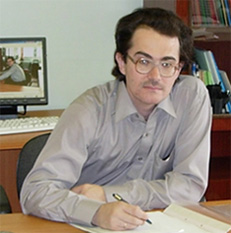 Head of laboratory:
Spevak Lev Fridrihovich
PhD in engineering sciences
Phone: (343) 362-30-22
E-mail:

Staff of laboratory: Laboratory staff: 12 members, among them 1 RAS Corresponding Member, 2 Doctors of Sciences, 5 Candidates, 2 research workers running for Candidate of Sciences.
The laboratory was founded in 1990 by Vadim L. Kolmogorov, who headed it till 1995. Before 1998 it was known as the Laboratory of Integrated engineering technologies. From 1995 to 2003 the laboratory was headed by Vladimir D. Solovei and from 2003 to 2009 by Vladimir P. Fedotov. Since 2010 the laboratory has been headed by Lev F. Spevak.